Jonathan Hickman remembers the lean days of his early comics-writing career. "It is not an exaggeration that one time we got a royalty check for Pax Romana, and my wife opened the envelope and started crying," the scribe behind Avengers and Fantastic Four says.
Today, Hickman is lauded as one of the most successful writers in comics, with long runs on some of Marvel's top properties alongside such creator-owned titles at Image Comics as The Manhattan Projects and East of West. And Pax Romana, despite selling poorly at one time, has remained in print and was recently optioned as a TV series by Syfy.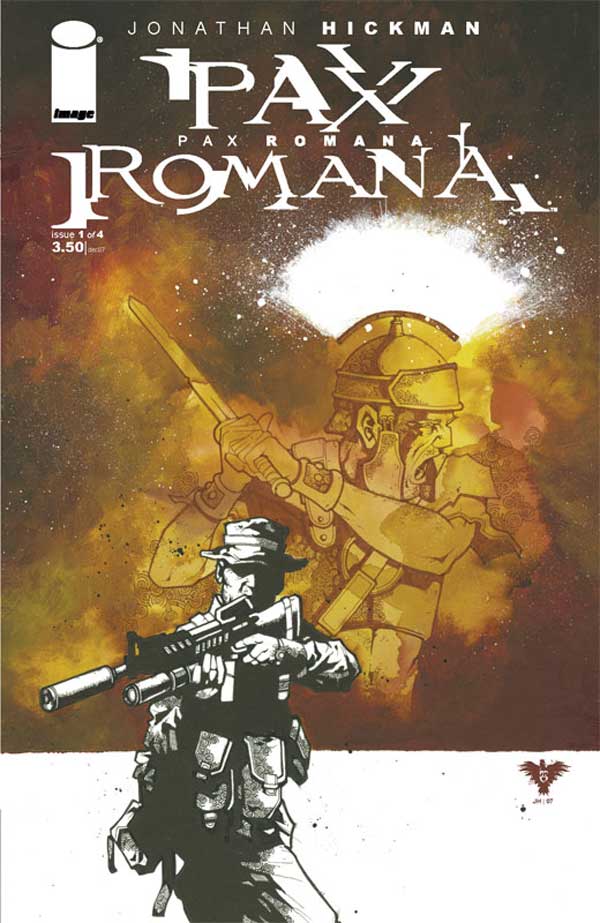 Part of this success, Hickman explains, was simply staying with his craft throughout the rocky beginnings. "You're gambling on yourself, and that's something that I'm always willing to do," he says. "If you're a creative person who believes in himself, and if you're willing to work, to put in the hours — really put in the hours, not just sit at your desk surfing the Internet and coming up with reasons not to work — you are on the right path."
There's no guaranteed way to sustainably break into the comics industry, but for many creators, transforming their passion of writing or illustrating sequential narratives into a long-term career has recently proven a longer and more complicated path than in previous decades. Companies that focus on creator-owned work, particularly Image, Oni Press and Avatar Press, along with portions of such companies as Dark Horse, BOOM! Studios, Dynamite Entertainment and IDW Publishing, have become places where both up-and-coming creators and established industry veterans can publish their own original characters and concepts. But aside from building their own playground of original material, creators are now fostering tightrope careers that straddle both their creator-owned books and characters owned by larger companies like Marvel and DC (Marvel also supports a limited creator-owned imprint, Icon).
Indie publisher Image, bolstered by the success of Robert Kirkman's comic-turned-TV series The Walking Dead, has led the charge on this recent development: seven of the 10 most-ordered trade paperbacks from Diamond Comic Distributors came from the imprint in April alone. While it'd be logical to solely credit The Walking Dead with this upstart dominance, only one Dead collection was on the list; the other trades include a nudity-and-swearing-filled parental sci-fi adventure (Saga), two supernatural Westerns (East of West and Pretty Deadly) and the offbeat comedy Sex Criminals, whose title alone would have kept it off most store shelves in the past, let alone its number one position a few months ago.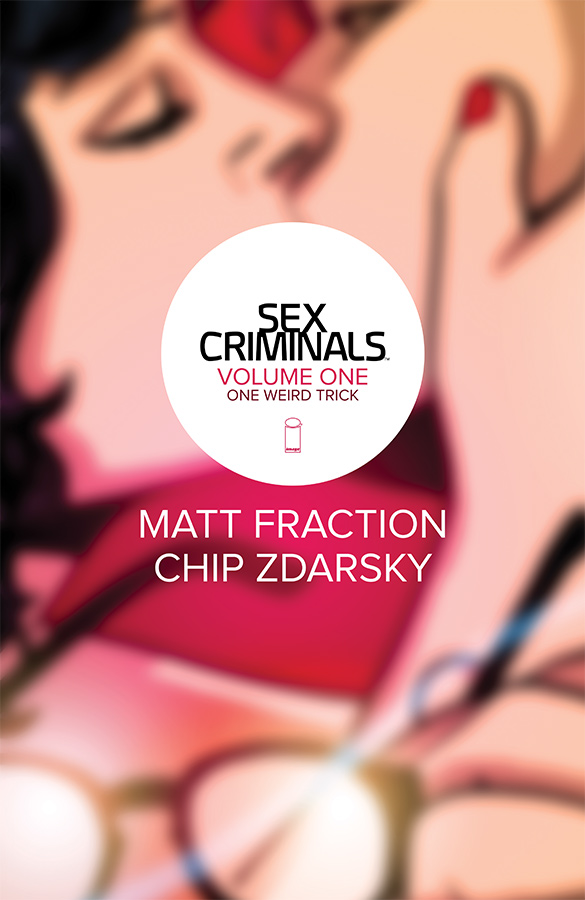 Paste touched base with several of today's most critically-acclaimed and best-selling writers, whose careers have veered between their own unique creations and the mainstream superhero sphere, to discuss this new career trend. These scribes also describe the challenges they've faced, their perceptions of the industry and what they hope their new creator-owned success means for the future of comics.
Starting Out
For writers, the road to success usually begins on a risky, low-paying path to build an audience, starting with creator-owned, often self-published, work. This foundation can lead to freelance assignments at larger companies, which in turn can help create a rapport with mainstream fans and diehards of established properties, such as Batman or The Avengers.
If those writers develop a unique voice and track record, some of those fans will follow them to their own creator-owned properties — a shift that increases the writers' chances of having a long-term career in comics. This emergent direction represents a new end goal for veteran writers, who may have remained alongside the major publishers and their batch of legacy superheroes into their twilight years. Some still do, but more of today's major writers are entering the latter half of their careers with their own properties after establishing a fan base at the big publishers.
Ed Brubaker, the noir revivalist behind Fatale and Velvet, recently signed a long-term contract alongside artist Sean Phillips with Image to release more creator-owned books over the next five years, starting with new series The Fade Out. This scenario is a far cry from the days when the pair's undercover super villain epic, Sleeper, struggled to release over two 12-issue "seasons."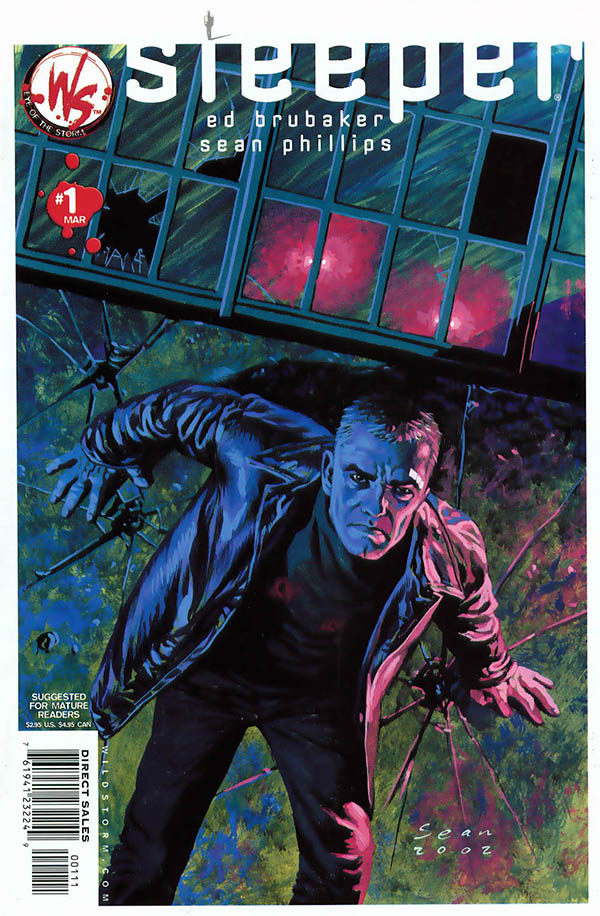 "It's basically like Image becoming our patrons, because even as successful as we are, I still have freelancer paranoia. I still worry about whether we're being commercial enough, or if we're going to suddenly get cancelled. I'm still shell-shocked from the struggle to keep Sleeper alive, way back when," Brubaker says. "So now I don't have to worry about that. Now I just have to worry about creating great comics, and Image will be working on making them successful."
After Sleeper, Brubaker moved on to larger work-for-hire runs on DC's Catwoman and, more significantly, Marvel's Captain America, where many of his storylines were incorporated into the recent smash film Captain America: The Winter Soldier. Unsurprisingly, Brubaker admits he's more comfortable focusing on his own books through Image than at a larger company. "For profit-sharing, I've never seen a deal anywhere in comics — from indie publishers, book market GN publishers or the big two — that's as good as Image's standard deal," Brubaker says. "The vast majority of the money made on the books and single issues goes to the creators. They're not in it for the money, they're in it to help us create."
Going "Mainstream"
Fact: most comics without years of pre-established back issues and action figures will have a harder time landing in the hands of consumers, and creators are acutely aware of this situation. "Some of this is on you and your ability to connect with the readers," Kieron Gillen, the writer behind Young Avengers, Wolverine: Origin II and Iron Man, says.
Gillen also helms multiple creator-owned books through smaller publishers Avatar and Image, such as Three, Über and The Wicked + The Divine. The scribe is also living proof that curating major properties (that happen to have toy and movie deals) can help translate to interest in subsequent creator-owned projects. "My orders on my indie books are higher post-Marvel than pre-Marvel," he says. "It's pretty good evidence of that."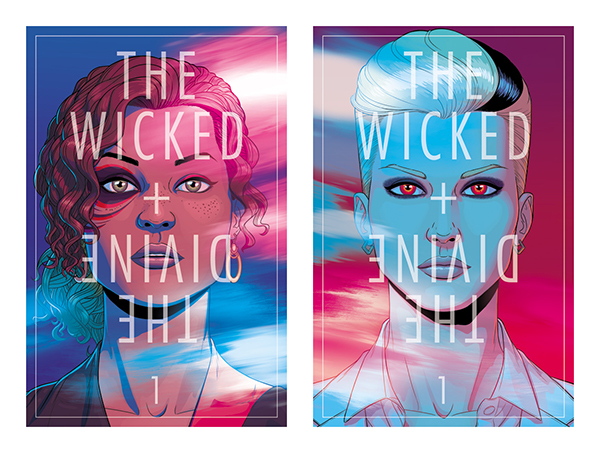 Hickman also acknowledges the unique challenge of attracting fans of his superhero work to his creator-owned books. "The game is obviously to develop your own audience and, in kind of an equally-healthy back-and-forth — not something parasitic — help each other out," he says. "The audience gets something unique. If you're in a creative team that's somewhat idiosyncratic, and you bring something to creating comics that you can't get anywhere else, that's great for the reader and great for you. Now people know your name from writing Uncanny X-Men or something similar."
But work-for-hire projects hold a bittersweet proposition, as they fall under the discretion of outside editors and publishers who have the power to hire and remove a team from a book, as well as significantly influence the storyline's direction. "With creator-owned books, I've got all the freedom in the world," Cullen Bunn, who's currently working on a variety of work-for-hire projects including Magneto for Marvel, Sinestro for DC and The Shadow for Dynamite, says. "These are my characters, my worlds and my stories, and I can do whatever I want with them."
Cullen's work-for-hire titles complement a creator-owned cache that includes the long-running supernatural Western The Sixth Gun and the brutal horror-fantasy Helheim for Oni Press, as well as the new medical thriller The Empty Man for BOOM! Studios. "If I screw it up, though, it's all on me," he says. "With existing properties, though, that freedom is greatly diminished. Corporate directives, the rich character backgrounds and future plans must all be honored. Editors and other creators may have plans or specific visions for the characters. And fans may have preconceived notions about what should be done with a particular character. All those things take a bit of getting accustomed to."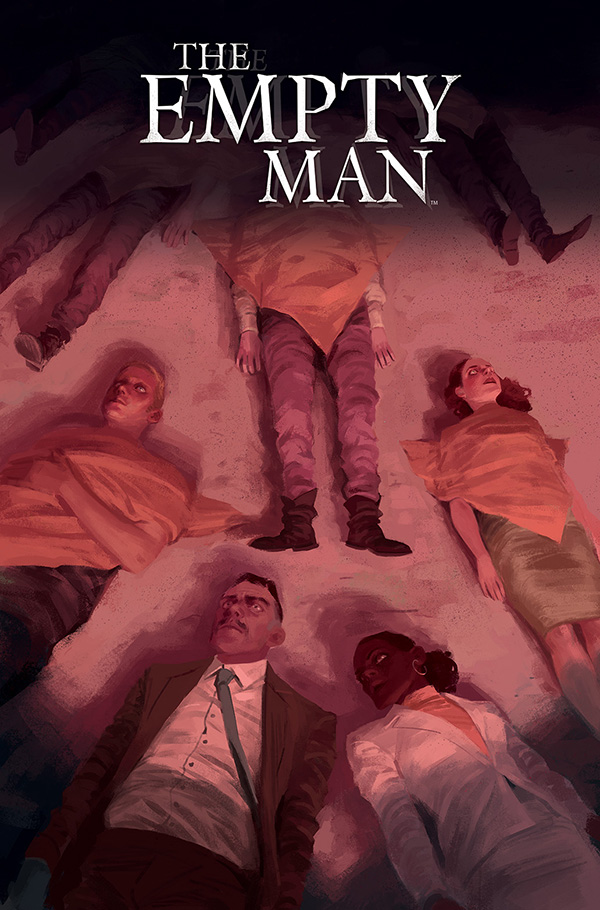 Hickman admits that simply being an acclaimed-but-unknown creator meant it was difficult to sell his earliest work before working on mammoth team books for Marvel. "There's no getting away from the fact that my first book at Image, The Nightly News, was nominated for an Eisner and a lot of people talked about, it got a lot of buzz … and sold something like 5,000 copies a month," he says. "But that book got Marvel interested in me as a creator, and people read your Marvel work, and then my next Image book started off at something like 20,000 copies."
The Long Game
Though work on established properties can bolster a creator's sales and reputation, a long-term focus on one's own creations can offer career longevity that work-for-hire can't guarantee. "While it's never been a stated policy, obviously, comics have a long history of putting veteran creative folks out to pasture when their work is no longer perceived as contemporary," Michael Eury, a former DC Comics editor who now oversees the comics history magazine Back Issue!, says.
Eury cites legendary Superman artist Curt Swan as an example. Though he had a long and successful run on the Superman books, DC and Warner Bros. gradually phased out Swan's style of illustration from Superman merchandise throughout the 1970s and 1980s. "Then along came the Man of Steel reboot with John Byrne in 1986, and Swan received very little work after that," Eury says. "Now, even Byrne's Superman seems like ancient history."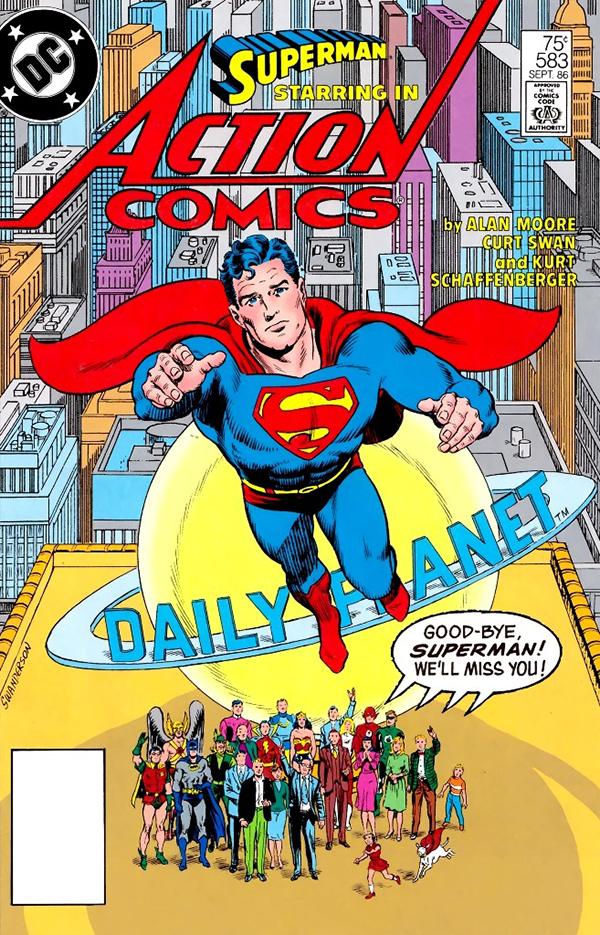 Many writers now view their own creations as not just a way to stay in the industry, but as their preferred modus operandi. "I enjoy working for companies like Marvel and DC, and I'd like to stay involved with their properties in some way going forward," Bunn says. "That said, I'd love for more readers to find some of my other work. So, my long-term goal would be to get a few more long stories of my own cooking."
Even creators who've worked in comics across several decades have seen a sea change in long-term careers in the industry. "The major companies are great for getting your name out there to the public readership, but require that you be a team player, even as they do all that they can to let you know you're not really part of their team," writer-artist Jim Starlin, who created such major Marvel characters as the cosmic villain Thanos (who appears in the upcoming film Guardians of the Galaxy), says. "Working for yourself and on your own creations is the only sane way to go, in the long run. The only person you can really depend on in this business is yourself."
There's no way of telling what the future holds for the comics industry, but it's still possible for creators to speculate about how they'd like to see things change. "I'd like to see Image get a larger market share, along with the other companies," Hickman says. "Every percent they gain of market share is a couple million dollars into the pockets of creators. Even though we want to move on to other arguments, and I'm not trivializing anything, we're not done with the battle for creator's rights. The talent still deserves to be paid more in comics, to work in comics and to have a good life, and not feel like they're grinding it out day after day. More money at Image is more money to the creators, and I think that's fantastic."
Image's focus on creator-owned books has helped the company's continued growth — its orders represented 9.3 percent of the comics retail market and 10.3 percent of the unit market share from Diamond in April 2014, an increase from 3.9 percent in both categories that month in 2009. While that's still a fraction of the market represented by Marvel and DC's books, it's still a case where all the titles are owned by their creators and offer a variety of styles and subject matter beyond the superhero books. Image also accomplishes this without the marketing budgets of the massive corporations (Disney and Warner Bros., respectively) that own Marvel and DC.
"I think the biggest difference in the last few years is that it feels like more stores are starting to take Image and other non-Marvel and DC publishers a lot more seriously, and give them a lot more shelf-space," Brubaker says. "I think some of that is probably because they have a lot of readers looking for new comics outside superheroes, and now Image is publishing a lot of books by bigger name writers and artists. But it's nice to see retailers supporting more mainstream genre works. I think that's a good path to a wider audience."
Brubaker sees this evolution as hopeful for the industry's future. "A few years ago, I wouldn't have believed I could make my whole living just doing creator-owned books," he says, "because it always felt like such a crapshoot when we started Criminal. But now a lot of us have been able to bring our readerships with us to new projects. And many of the other new Image series are selling more in trade than they do in single issues, so the map is already changing. It's just going to keep getting bigger and more noticeable."
You can fin d the original article at: http://www.pastemagazine.com/articles/2014/06/going-their-own-way-the-creator-owned-comic-book-renaissance.html